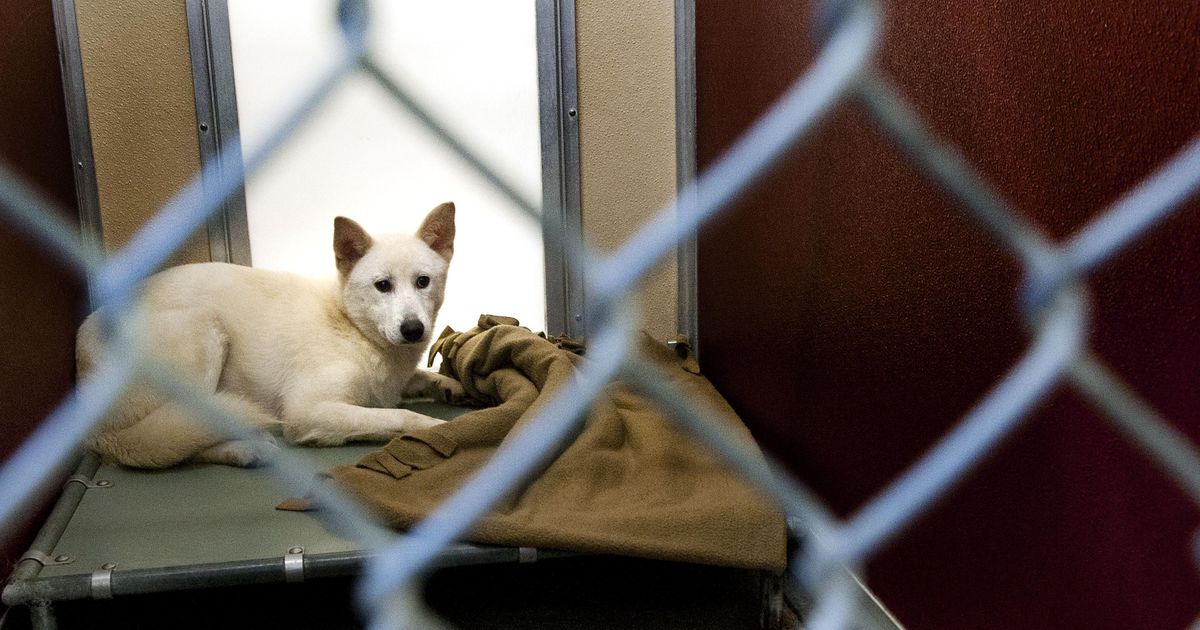 SpokAnimal closes its kennel for quarantine after five puppies adopted from Pet Expo are diagnosed with contagious parvovirus; all alive
SpokAnimal, an adoption agency now caring for five puppies adopted from a weekend pet show who were diagnosed this week with the contagious and sometimes deadly canine parvovirushas closed its kennel for quarantine.
"We've locked this down as a precaution," said Dori Peck, the shelter's manager. "We clean and deep clean."
Peck said Friday the kennel would be closed for at least 10 days. During this period, no adoptions will be granted and no new dogs will be admitted to the kennel. That means all dog transfers will be suspended, Peck said, including shipments from regional and out-of-state shelters.
"I already canceled them," Peck said. Cat adoptions will proceed as normal.
The infected puppies were adopted at Saturday's Northwest Pet Expo at the Spokane County Fair and Expo Center through SpokAnimal, which currently treats animals at its Napa Street facility northeast of downtown.
The puppies, heel mixes, were all from the same litter brought in by a local man, Peck said. The first puppy was diagnosed on Monday.
The incubation period for parvovirus typically extends up to two weeks, according to Lindsey Soffes, regional director of SCRAPS, and puppies are most susceptible because their immune systems are not fully developed and have not yet the appropriate vaccines.
As of Friday, all five had gone through different stages of treatment, Peck said, with a few having already gone home. None died.
Parvovirus is transmitted through dog-to-dog contact or through contaminated feces. Signs include vomiting, diarrhea, lethargy, weight loss, and dehydration. Most deaths occur within two to three days of contact with the virus, according to the American Veterinary Medical Foundation. Parvovirus is preventable with a vaccine.
People cannot contract the virus from animals.
Peck said Friday there was no evidence to suggest the virus had spread beyond the original five puppies.
The survival rate for parvovirus is between 70 and 90 percent, according to the American Veterinary Medical Foundation and PetMD.com.
Writer Will Campbell contributed to this report.